Benefits Of Eating Fresh Mrigal Naini Fish
Posted by Admin on April, 28, 2020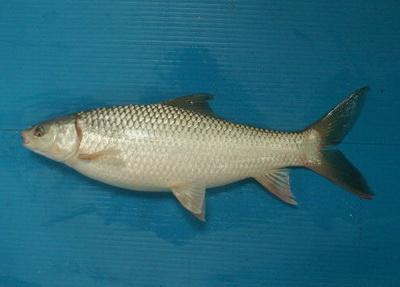 Mrigal fish belongs to a carp family. It is also known by white carp. It is usually found in South Asian countries. Mrigal Fish is important to the fish farming system of India. Mrigal fish is rich in proteins and omega3 fatty acids which is beneficial for the body. Mrigal fish is good for health and good for body growth. Mrigal is popular for food fish and are considered a great delicacy and are sold for higher prices. Carp has great health benefits such as improving heart, protect respiratory organs, correct digestive function, and also slow the aging process. Fresh Mrigal Naini fish is rich in vitamins, minerals which are necessary for body functioning. Various Fresh Mrigal Naini fish exporter is selling unique quality of mrigal fish at affordable rates.

There are various health benefits of eating Fresh Mrigal Naini fish as:

Protect against health problems
Fresh Mrigal Naini fish is rich mineral and vitamin and also has lots of health benefits. It helps to protect against many health problems such as Reduction of blood pressure, removes the strain of the cardiovascular system.

Relieves Joint Pain
Fresh Mrigal Naini fish helps in removing joint pains and it is also recommended by doctors. Omega3 fatty acid helps remove joint pains. Thus intake of such fish is highly recommended for curing heart diseases also.

Boosts immunity
Zinc is good for our immune system and zinc deficiency may highly affect our immune system and may cause deadly diseases. So Fresh Mrigal Naini fish exporter is exporting good quality of fish which helps in increasing the immune system.

Protect against digestive system
Fresh Mrigal naini fish is used for protecting the digestive system such as ulcer problems, constipation, stomach upset. Often the digestive system gets upset with eating bad food but eating fresh mrigal naini fish is good for the digestive system.

Relives respiratory problem
Fresh Mrigal Naini fish is also helpful in relieving respiratory problems. Omega3 fatty acid helps relieve respiratory function. Bronchitis and lungs and respiratory systems are relived from eating such Fresh Mrigal naini fish.

Makes Bones strong
Fresh carp fish are also rich in minerals such as phosphorous which help make the bones strong. There is a lot of calcium tablets but this fish is rich in vitamins and minerals and thus it is good for making bones strong.

Thus, Fresh Mrigal Naini fish has rich minerals and vitamins and highly recommended for food by doctors for curing various health problems. Thus various health problems of the human body can be cured with the intake of such fish food. These Fresh Mrigal Naini fish exporters are exporting a huge quantity of fish to other countries for food as well as for medicinal purposes. It is also used to cure insomnia or curing sleep problems. It is also used to cure vision as it is rich in vitamin A making it healthier for vision. Fresh Mrigal fish is also rich in antioxidants and thus helps in the anti-aging process. It helps to grow new cells in your body and also considered excellent food to reverse the anti-aging process.
This entry was posted on April, 28, 2020 at 11 : 47 am and is filed under Mrigal Naini Fish. You can follow any responses to this entry through the RSS 2.0 feed. You can leave a response from your own site.